LoDo Walking Tour
What's LoDo? I'm happy you asked! Lower Downtown or as we call it - LoDo is Denver's oldest neighborhood which is home to some of the best restaurants and attractions in Denver. On this 1 hour walking tour your savvy local guide will share fascinating history and point out local hot spots (where to eat and drink). We walk about 1.5 miles where we bring to life the past, present, and future of our beloved city. This tour is perfect for those who have limited time and a busy schedule. At the end of the tour you will feel more like a local and less like a tourist!
What to Expect
Our tour kicks off at the Union Station flagpole. We begin the tour by discussing the iconic Union Station and its significance to the survival of Denver as a city. Over the next hour and a half (+ or - 15 minutes depending on group size or pace) we walk a 1.5 mile loop around LoDo where we share stories of Hop Alley (Denver's first Chinatown), visit Mattie Silks House of Mirrors (the most famous bordello of its time), visit the oldest operating hotel in Denver, and learn about the underground tunnel system that runs beneath the city.

Itinerary
Union Station

The Dairy Block

Coors Field

Market Street

16th St Mall

Larimer Square

Oxford Hotel

(Optional and Free of Charge) - Dispensary/grow operation! Hey you're in Denver after all!
We end the tour back at Union Station aka the living room of Denver. Your local guide is here to help you make the most out of your time in Denver so don't hesitate to ask any questions.
When: Daily (check tour calendar for details)
Meet: Union Station Flag Pole
End: Union Station Flag Pole
Duration: ~ 1.5 hours
Start time: 9am and 11am sharp
Distance: ~1.5miles
Price: $15 per person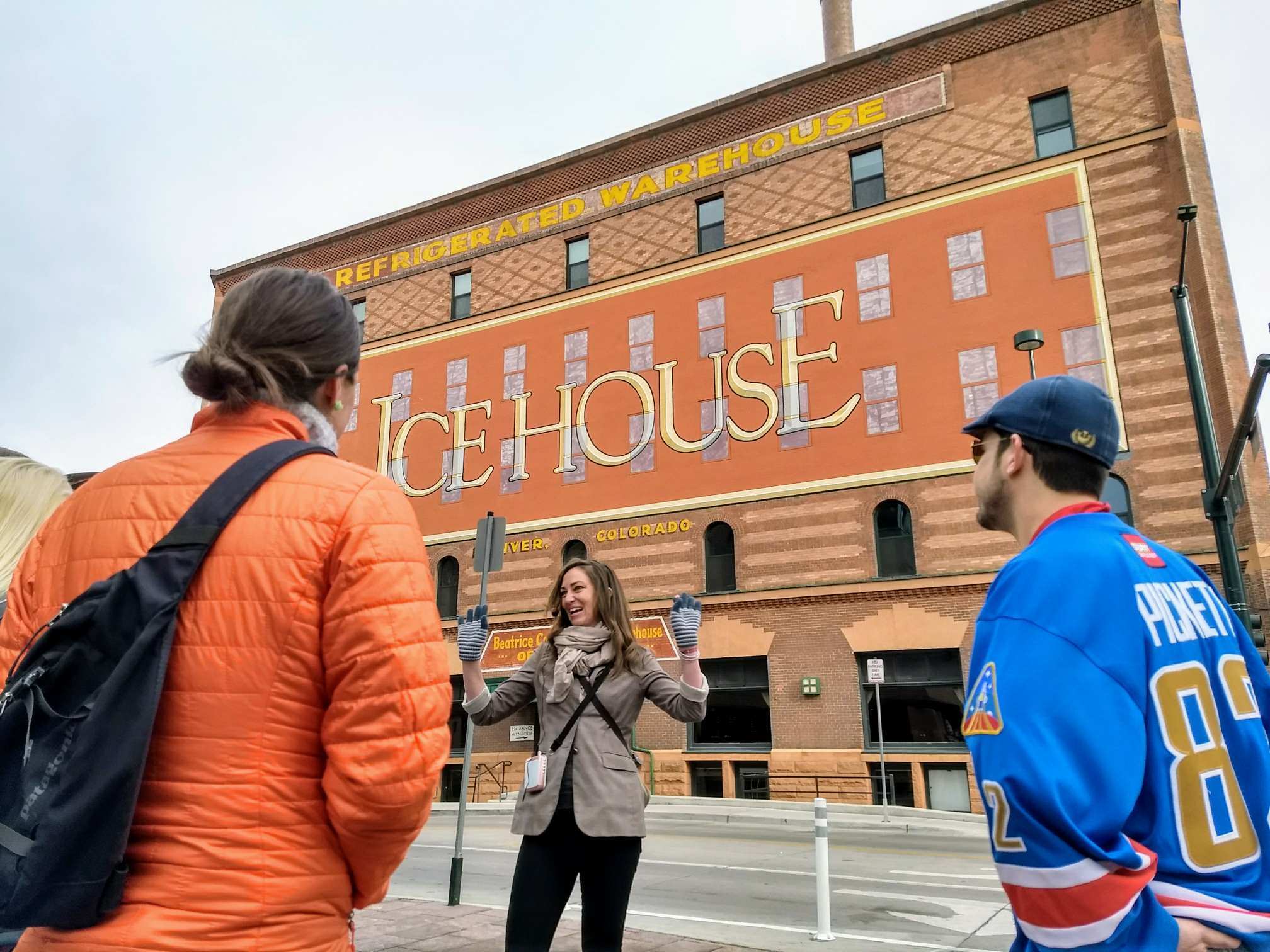 + What will I see/learn on the tour?
You will learn some fascinating history, explore important sites/attractions and learn how Denver went from a dying mining town to become known as the thriving "Mile High City" in only 150 years.
+ Checkout our itinerary below:
Union Station
The Dairy Block
Coors Field
Market Street
16th St Mall
Larimer Square
Oxford Hotel
(Optional and Free of Charge) - Marijuana Dispensary/grow operation!
+ Is the LoDo walking tour still held in bad weather?
Rain, snow, or shine our tours take place everyday of the week. Good thing Denver experiences over 300 days of sunshine. Just be sure to check the weather and dress appropriately. In cases of extreme weather, please check our Facebook page for cancellation announcements.
+ What happens if I'm late?
The tour starts promptly at scheduled time. We ask that arrive 5- 10 minutes prior to start time to ensure the tour doesn't start without you. We start on time to ensure a quality experience for those that are on time.
+ Denver Like A Local Tips:
Dress appropriately for the weather
Wear comfortable shoes
We encourage you to bring water and sunscreen
Arrive on time